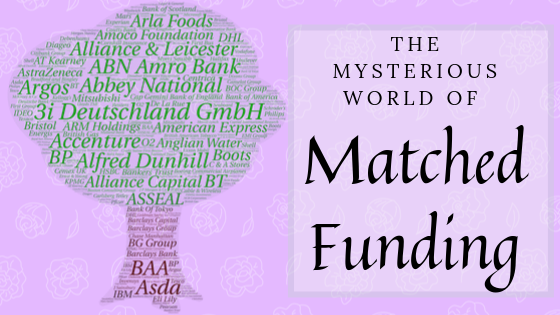 Matched Funding, as a term, is often bandied about at PTA meetings when new fundraising ideas are suggested. But does anyone actually know and appreciate the importance of Matched Funding and how it has the ability to increase the takings of school events many times over?
So first off, what is Matched Funding?
An increasing number of companies operate a match funding scheme whereby they "match" charity fundraising undertaken by their employees. These organisations set aside a 'pot' of money to fund such schemes and are more than happy to support their staff in raising money for charities of their choice.
Companies may match the fundraising total for an event, or for the stall that their employee is working on. The employee will usually need to provide them with a letter from the PTA detailing the date and nature of the fundraising event, together with the totals raised.
The amounts donated range from approximately £250 to £1000+ per employee per event. As most Parents' Associations are registered charities, they are in a position to benefit from such contributions. Eligible employees can volunteer, however big or small, at any fundraising school event. Their participation might be managing a stall or simply helping with the raffle. Both would qualify as assisting with fundraising.
It is important to note that it's not just the corporate big wigs that provide Matched Funding. In a world where corporate social responsibility is at an all time high, some of the smaller independent companies may offer Matched Funding schemes too. It is ALWAYS worth the ask!
This word cloud picture contains the names of companies that have a Matched Funding policy, please feel free to copy, save and print it as a PDF to distribute to your parent community long with a request to investigate if their company operates a Matched Funding scheme. Failing that, here is a list of participating companies in 2019. Again, feel free to download and copy. 😃
Oh and don't forget to sign up to helpful newsletter below to get timely fundraising tips throughout the school year. Remember, as part of our newsletter community, you are automatically entered into our monthly draw to win a Go Green and Fundraise PTA event pack!
Supercharge your PTA activities with timely tips from PTA Hub